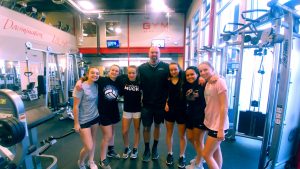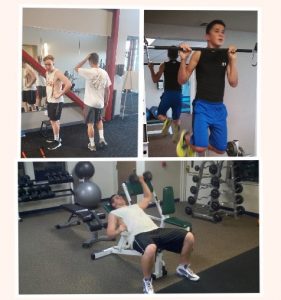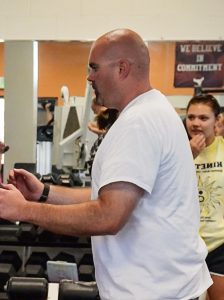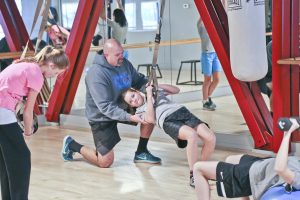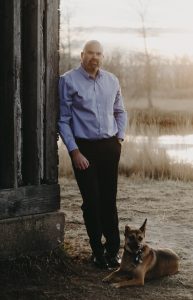 You're looking for a sports performance program that helps young athletes reach the next level and perform better at life.  You want the only program that includes a specific plan to help teens and adolescent athletes set and achieve goals they never thought possible, both on and off the field, helps them build confidence and teaches them the things they need to know to win and succeed at life.  You want the All-Age Performance Training System™.
"Tom Dueber of Canyon Performance Training joined my coaching staff during the summer training season.  We needed strength, agility, proprioception, and that's exactly what we received. By the end of the summer, my athletes were moving more efficiently on the court, jumping higher, and became more confident on and off the court. By the time the season started, my athletes had a distinct advantage over our competitors and we were injury free." - Abby Hicks, Head Volleyball Coach, Erie High School​
The Physical Side:
All-Age Performance Training is designed to meet the demands of adolescent and teen girls and boys for a difference people can see.  Gone are the days of week after week of a one-size-fits-all routine. All-Age Performance Training implements a variety of challenging  3-Dimensional Exercises and teaches young athletes what they need to know to be at the top of their game.  
All-Age Performance Training really focuses on each individual person.  The coaches go at your pace and slowly increase at a good level to make you stronger. -Abigail Mix, Longmont High School Volleyball
The Rest of the Picture:
The All-Age Performance Training System™ takes athletic performance to the next level by helping teens understand what it takes to perform better at life:  
"Coach Tom creates an atmosphere that facilitates growing stronger physically and mentally.  My daughter loved it for the goal setting, supportive dialogue and self-affirming attitude." --Rebecca Ketcham, Mom
Learn Time Management:
The All-Age Performance Training System™ introduces young athletes to time-management techniques to help them stay on task and succeed at all that they do.
"All-Age Performance Training makes you better, not only as an athlete but also as a person.  Coach Tom teaches you to push yourself to your limits, and make yourself better. -Brenley Bruxvoort, Mead High School Volleyball​
Master Social Media:  
Learn how to build a personal identity and "brand" through social media and market to schools, sports programs and potential employers.
Confidence and Self-Esteem:
Teens and adolescents learn to accept failure as a part of learning and growing and eventually succeeding increasing their confidence both on and off the playing field.
"I am not a conditioning guy. Coach Tom helped me develop a program we could do on-field that incorporated strength, speed, agility, fitness and injury prevention. We avoided major injuries so my starters could be on the field the entire season."
- Mike DiGiallnardo, Head Boys and GIrls Soccer Coach, Longmont High School