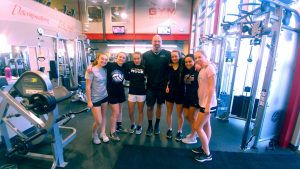 Summer 2018 small groups are forming now for high school athletes.  There is a limit of 8 per group so reserve your place today.  Groups training is 2 times per week for 9 weeks from June 4, 2018 – August 10, 2018.  No workouts the first week of July.  The total cost for the summer is $540* and individual private sessions can be added for only $50 each**.  The location is to be determined.  Tentative days times for each group are listed are as follows.  Use the form below to sign up.
Girls Soccer: Tuesdays and Thursdays 11am -Noon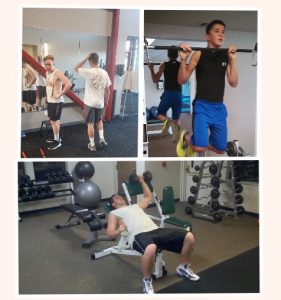 Boys Soccer: Mondays and Wednesdays 11am – Noon
Boys Lacrosse: Mondays and Wednesdays 8:30 – 9:30am
Girls Lacrosse: Mondays and Wednesdays 9:45 – 10:45am
Girls Cross Country: Tuesdays and Thursdays 12:30 – 1:30pm
Boys Cross Country: Mondays and Wednesdays 12:30 – 1:30pm
Girls Tennis: Tuesdays and Thursdays 1:45 – 2:45
Boys Tennis: Mondays and Wednesdays 1:45 – 2:45
Don't see the sport you are looking for? Contact info@canyonperformance.com to check on starting a group!
Looking for a program for younger athletes?  Contact info@canyonperformance.com or visit St Vrain FC for information on our Summer Soccer Bootcamp.
Checks made out to Canyon Performance Training due the first day of group training.
*Special Discounts for St Vrain FC Memebers.
** All Individual Private Sessions will be held Fridays as available.