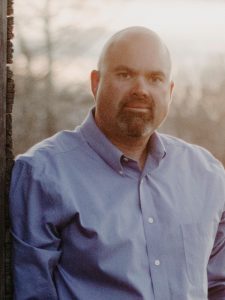 As an athlete, I experienced the highs of a record-breaking high school football team and the challenges of a rebuilding college team that won our conference senior year. In both cases, I was fortunate to have coaches who kept their focus on each individual player and on the game, not the score. I know the impact they had – and still have – in my life, and I want to have that same impact on the younger generations.
As a soccer and youth sports performance coach, I am committed to applying the best evidence-based, scientific practices to the health, fitness, and skills of young athletes and to developing the most positive, safe, encouraging, and inviting environment so they will be excited to participate, and keep improving both physically and mentally. Our understanding of the human body has advanced exponentially since my playing days, and I make sure to keep up with the latest knowledge and science. I avoid trendy and flashy.
As much as I care about keeping up with scientific discovery and its implications for exercise, health, strength, and fitness, my focus is still on the individual athlete. They're not just a body that moves in certain ways, a set of muscles and bones and nerves to be trained into certain behaviors. They're each a unique person, with their own experiences, stories, feelings, hopes, and ambitions. My passion is for the kids – my goal is to help them achieve their goals.
I also know that culture and society have shifted radically for young people in recent years. Their world is very different from the world where I grew up. I want to understand where they're coming from and respond to them with empathy. I want to provide a place where they can focus on learning and improving as individuals as well as be confident enough to occasionally fail; failure after all, is the best way to learn. I want to help them develop the habits of both mind and body that will lead to success not only in their sport but in all of life.
I get up every morning excited to help these young athletes grow into strong, confident, successful men and women, both on the playing field and beyond. I take time to review each athlete's workouts for the day and make mental notes for coaching each individual. Many of the lessons I use are from my own positive experiences in the past. I'm still learning, with the help of great coaches, experts, and friends today.
On this section of the blog, I will be sharing stories of some of my own experiences as an athlete and a coach that have shaped not only the coach I am today but also the person I have become. Feel free to share your own in the comments below.