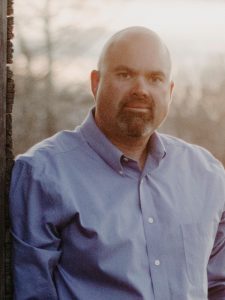 From the time I was 12 until I finished the 12th grade, my team never lost a football game. We went 41-0 through my career at Longmont High School, where I was an all-state offensive tackle, and won the Colorado state championship in 1989, 1990, and 1991 – Longmont's first football titles since the 1950s. It was fun to win, but the lessons I took from that experience – and apply every day to All-Age Performance Training – are more important to me than my name on the high school's Wall of Fame.
Of course, the more you win, the more you feel the pressure to keep winning. There were about a dozen us in a core group that had been together since sixth grade. By the time we had won 30 or 35 games, we  simply expected to win. Toward the end of our run, as many as 5,000 people would come out to watch us play, news helicopters would land on our practice field, and police cars would escort us to championship games. But I, and probably most of us, took it one day at a time. To me, each game was just another game.
Coach Gordon Cramer resisted the inevitable pressure to keep the win streak alive by keeping us focused on the process, week in and week out, no matter the opponent. Coach was inducted into the Colorado High School Coaches Hall of Fame in 2016, and I will always be grateful for the lessons he taught me about life as well as football. He created a supportive culture and a positive mental attitude as well as solid football skills, and the wins were just a pleasant, natural outcome.
At one practice when I was a sophomore, Coach Cramer noticed that I wasn't giving full attention to a drill because I was tired. He pulled me aside and said, "I don't care if you do it completely wrong, but you better do it at 100 percent!" That was a great lesson I still practice – I'm not looking for perfection; I'm looking for work-rate.
Believe it or not, once we were approaching 30 wins, we were often labeled the underdog – statistically speaking, people figured we were bound to lose sometime soon. Coach took advantage of that to keep us from becoming complacent. Even when we were playing a notoriously weak team, he would keep reminding us of their strengths, how close they had come in some games, how much they had improved.
After that last championship win, I felt a huge sense of relief. I did not realize the enormous pressure I had put on myself and I though, "I never had to worry about losing a high school football game again." It was someone else's turn. But I had learned from Coach that the win-loss record wasn't the point – it was the kind of athlete, and the kind of person, that I had become in the process. I have never forgotten that lesson.
What lessons did you learn as an athlete that translated to your adult life? Leave a comment below and remember to sign up to receive updates when there are new post.